Wondering what's it's like to head off on a Caribbean student placement organised by Caribbean Elective? Read on for a taste of our recent Geology and Natural History of the Caribbean trip.
In January 2022, we welcomed 15 students and 2 faculty from Hartwick College in Upstate New York to beautiful Saint Lucia for what they described as a trip of a lifetime.
You could not pick a better location to learn about geology and natural history. Saint Lucia has stunning and fascinating topography and geology with an active volcano, bubbling Sulphur springs, coral reef formations and more.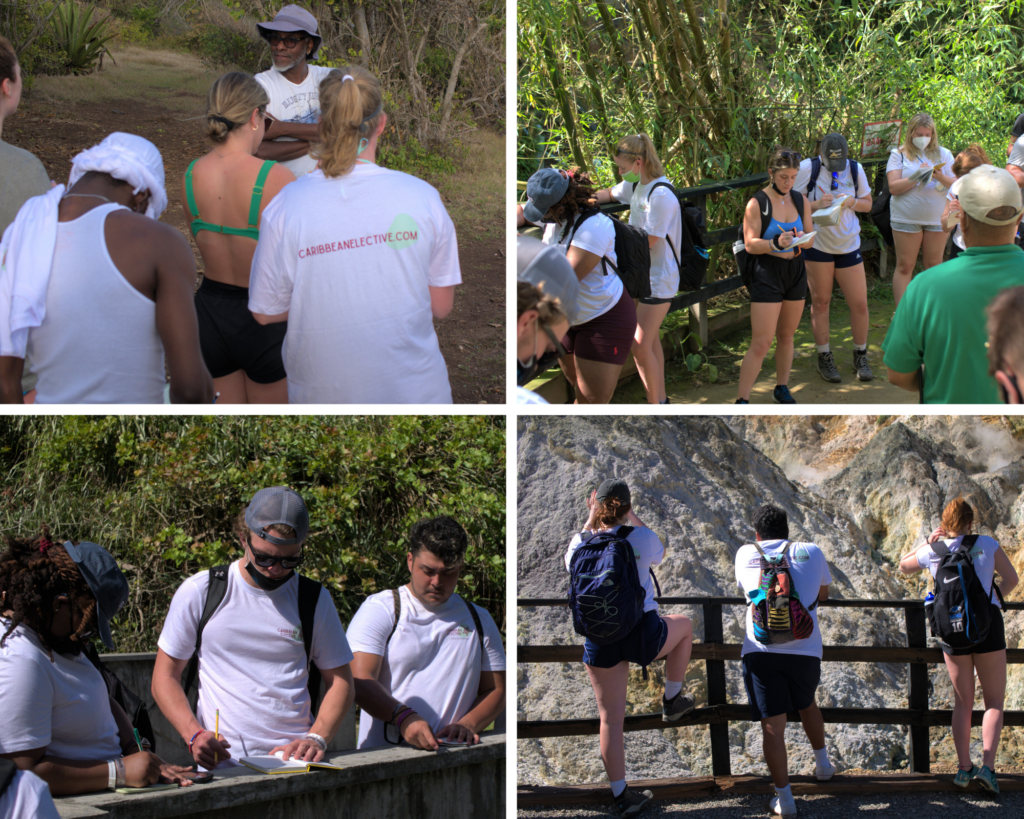 "The scenery is out of this world – it's like a movie".

Alexa, Participating Student
Practical Experience and Skills
This bespoke programme developed by Caribbean Elective for Hartwick College gave the students invaluable hands-on experience and the chance to develop new skills:
One of the first tasks was doing marine conservation research assessments of the health of coral heads, focusing on the effects of sedimentation on the corals. Our students inspected the corals on boat tours and dove in with snorkel gear for a closer look!
The group also got to do an archaeological dig at Pigeon Island National Landmark, a UNESCO World Heritage Site – some special access and a unique opportunity for any aspiring archaeologists! Here they uncovered Amerindian artefacts – learning about the indigenous people of Saint Lucia and the human development of the island.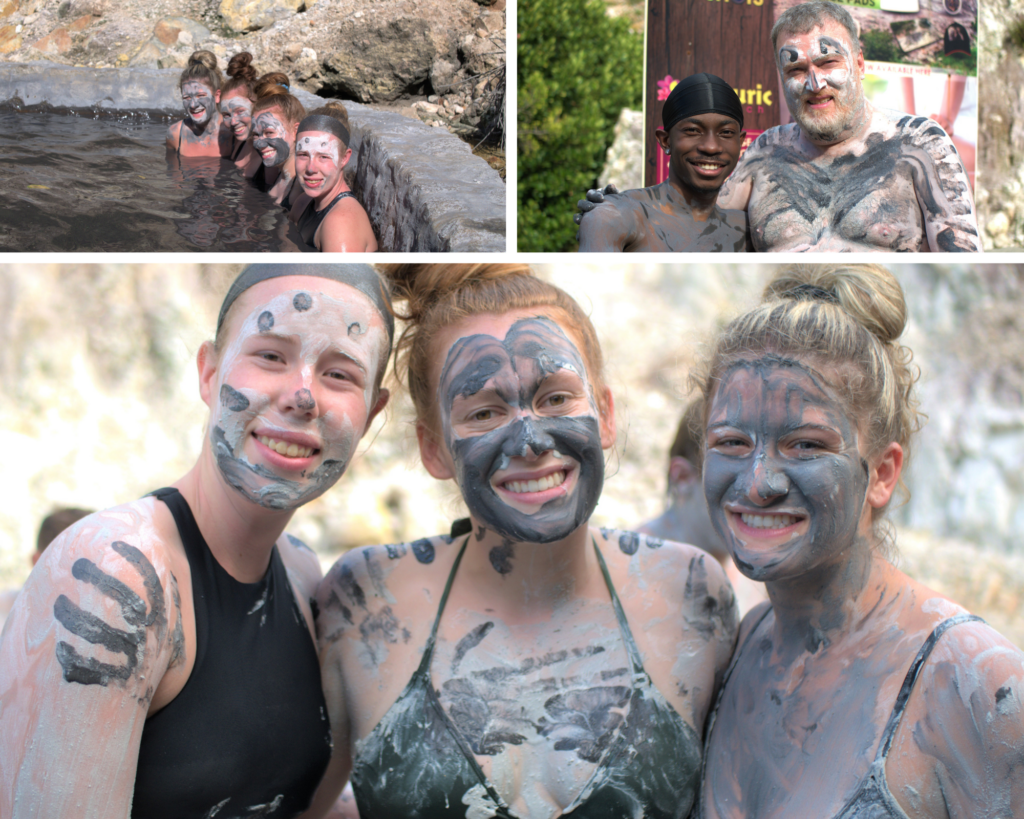 Exploring the heart and soul of Saint Lucia
Our students enjoyed a packed itinerary exploring mangrove swamps, waterfalls, Sulphur springs, ruins of a sugar factory, beaches, mountains, and everything in between.
They met with specialists and guides from the Saint Lucia National Trust and the Soufriere Park Foundation. Beyond that, they met local people in the communities they visited, tasted the food and got a real flavour for island life.
For many, the highlight of the trip was climbing Gros Piton, one of the iconic Piton peaks. Here's what one student thought about the hike:
"It was really rigorous and strenuous – physically exhausting. But it was the most amazing experience. Once we got up to the mountain peak, the view was euphoric."
Check out the video below for highlights of the trip…
Could this be your school, college or university next year?
We're proud to have formed partnerships with a number of organisations in the UK and the US. Schools, colleges and universities based in the UK can apply for government funding through the Turing Scheme. All of our projects qualify which means students can take part with often only very small personal contributions or in many cases none at all. Projects can also be created bespoke in areas we are not already working in, which is exactly how this project with Hartwick College came to be.
We offer projects and placements covering a wide range of fields, including Conservation & Sustainability, Psychology & Mental Health and Supporting Legal Aid.