If you're wondering what it's like to participate in a Caribbean Elective Politics Work Experience Programme in Saint Lucia, then read on for all the details. Summer 2022 was one of our most successful to date with back to back groups of students and the programme completely sold out. So if you'd like to participate in 2023, apply now to avoid disappointment.
Who is this programme for?
"If you want to work in politics in the future, or considering the civil service, journalism or anything related to the field of Politics, this programme is extremely beneficial."

Alistair Crammer, University of Birmingham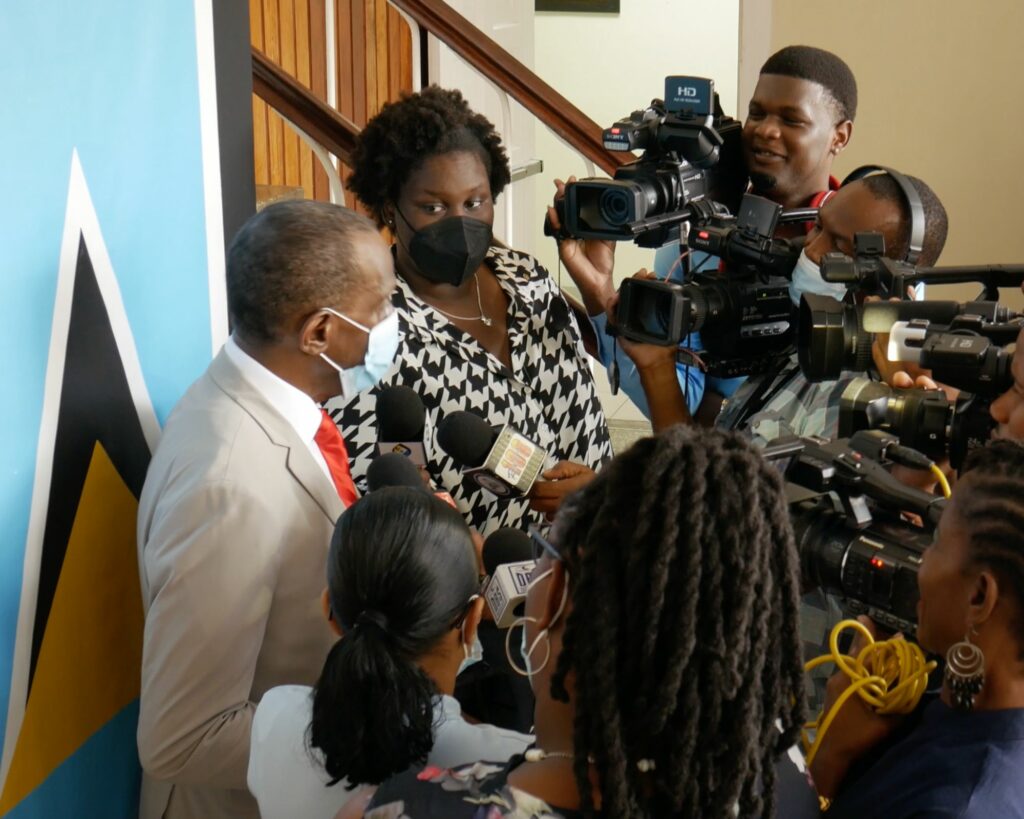 If you're studying Politics, Economics, International Relations, International Development or PPE, this is the perfect overseas work experience for you. This Caribbean Elective programme offers a chance to put the theory of politics that you've learned at university into practice and gain valuable work experience in a different political system.
Adding a Caribbean Elective work experience programme to your CV showcases your knowledge and experience of working in another political systems, understanding of working in a different culture and other transferrable skills that employers look for.
"I chose to go on this programme because I wanted to experience more of what Politics is like. I wanted to meet the people that are inside Politics, doing the things I want to do when I'm older."

– Louis Redway, University of Birmingham student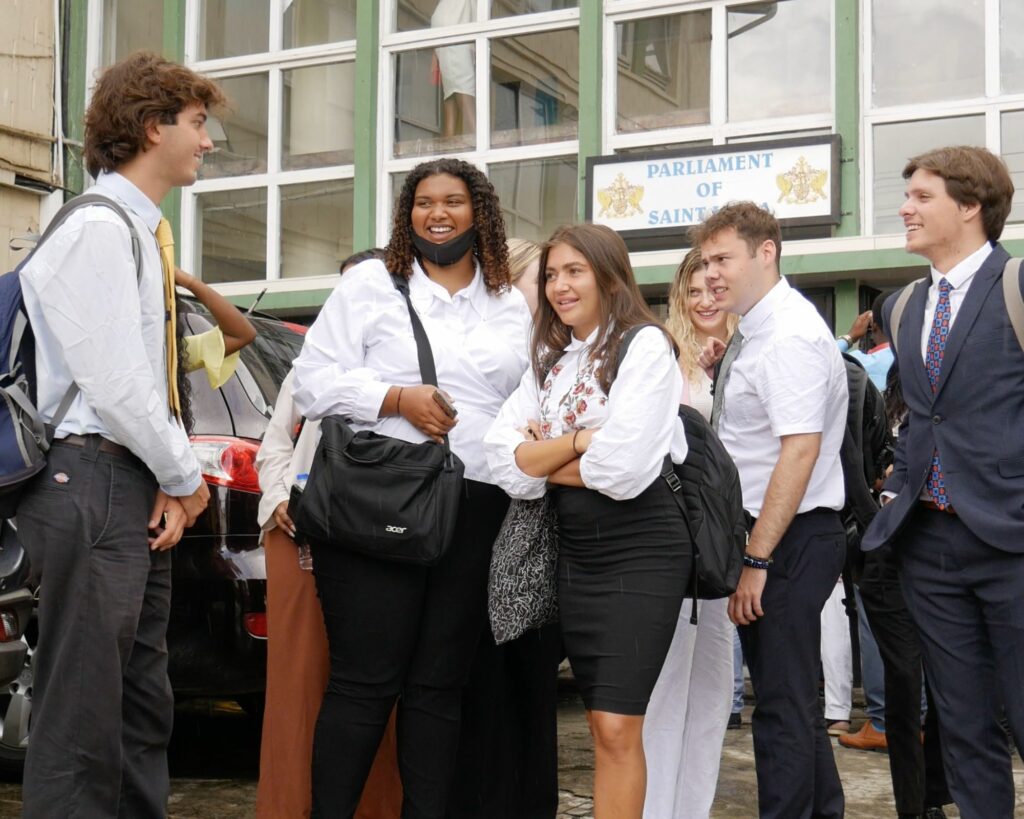 What is the experience like?
"You'd never get this close to the top of Politics in the UK. It's been amazing to speak to Senators and Ministers".

Isobel Allen, University of Birmingham student
Our summer 2022 participants had insider access to the Saint Lucia Parliament where they watched Senate debates, and met with Members of Parliament and Senators, visited the British High Commission and statutory bodies in Saint Lucia. And aside from the formal aspects of the work experience programme, the students got to experience the beauty and culture of Saint Lucia, including the incredible food, friendly people, and of course lots of time on stunning Caribbean beaches!
The best way to understand what this programme is all about, is to hear from our participants. Check out this video to hear from students from the University of Birmingham, who participated in one of our programmes this summer:
How can I apply?
The Caribbean Elective Politics programme runs each year from June to September. It's a four week programme with groups changing each month. The programme was completely sold out for 2022, but the good news is we're now open for 2023 registration. Apply now to avoid disappointment.