Caribbean Elective has secured direct funding through the UK Governments Turing Scheme to deliver life-changing experiences for students from the United Kingdom. Students from the Schools sector will travel to Saint Lucia in the 2023/24 academic year to take part in our new immersive language and cultural programme created in partnership with language and heritage experts "Twos Saints".
The Turing Scheme offers once-in-a-lifetime opportunities for students to develop both as aspiring professionals and young people. We are delighted that the Department for Education has recognised Caribbean Elective as a partner to deliver this objective.
Whilst in Saint Lucia the student participants who will all be from disadvantaged backgrounds will…
Undertake daily Creole language lessons.
Visit Saint Lucian heritage sites with a particular focus on the impact of slavery and colonisation.
Engage in shared learning experiences with local school children.
Take part in community-led events such as beach clean-ups to help understand the importance of sustainability.
Experience modern-day Caribbean culture through workshops and hands-on learning experiences.
The trip has been designed with SEND learners in mind, and it is hoped that 25% of learners who benefit from this extraordinary experience will qualify as SEND. (Special Educational Needs and/or Disabilities)
Natalie a Turing Funding recipient from Doncaster College said…
"My time in St Lucia was nothing less than incredible. From meeting the local people to working within the healthcare facilities, everything was truly eye-opening. Everyone was polite, helpful and very informative and nothing was too much trouble. I've come back very humble and grateful for the experience and I have every intention of returning. Thank you to the Caribbean Elective Team!"
Luke Kennedy, Team Leader of Access to HE at DN Colleges Group said…
"I cannot praise the experience the students gained on our trip high enough. From the moment we landed Harry and his team were excellent, providing invaluable support. The trip provided students with a wide range of experiences of the St Lucian health care system, ranging from mental health provisions, to care for the homeless and young boys in care. The students returned from each experience filled with enthusiasm and confidence to take on the following day's activities. This is an experience I would highly recommend to anyone."
Here are some examples of our work with Turing Scheme funding over the last 2 years…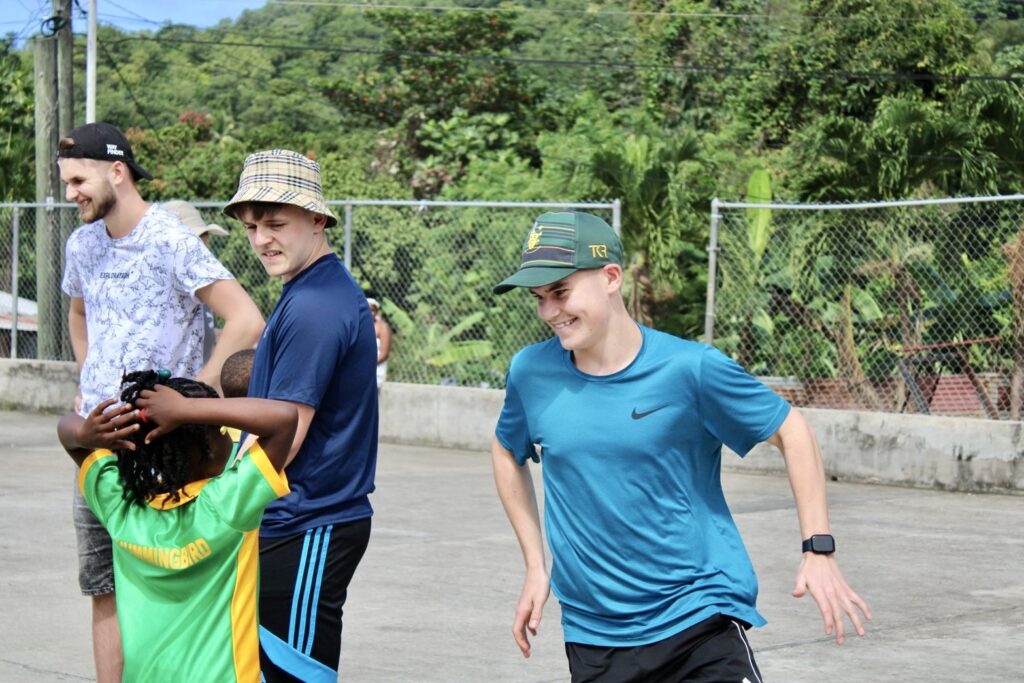 Harry Spear, Co-founder of Caribbean Elective said "Our placements not only give students life-changing experiences, but also give back to the local community in the Caribbean. We are delighted with the Turing Scheme award and cannot wait to give young people from the United Kingdom an experience that will hopefully stay with them forever."
Caribbean Elective is a dynamic social enterprise delivering life-changing student mobility programmes in the Caribbean. We create impactful opportunities that empower UK students with invaluable learning experiences, enhancing both their hard and soft skills. Our placements are deeply rooted in developing Caribbean communities, and we ensure that our students' skills, passions, and creativity are harnessed effectively to leave a positive legacy.
Do you work for a provider in the Schools, College, Vocational or Higher Education sector which is seeking to expand its curriculum internationally? Caribbean Elective has a track record of providing life-changing experiences using Turing Scheme funding. Get in contact to discuss opportunities for the 2024/25 academic year. (Contact: harry@caribbeanelective.com)
Take a look at how sports students from DN Colleges Group were able to embrace Turing Scheme Funding to experience a once-in-a-lifetime trip to Saint Lucia to help provide community sports coaching for local young people.