Daily work transfers included – Rated "Excellent" on TrustPilot


Impactful

Hands On

Highly rated
Conservation & 

Sustainability

 
In partnership with the Saint Lucia National Trust!
The available booking windows for this programme are:
12th June to 10th July
31st July to 18th September
Students can book at any time within this period for trips starting from 2 weeks in length.
Saint Lucia is home to some of the worlds most amazing ecosystems and on this project, you'll be tasked with helping to protect them. 
The project will involve a wide range of hands-on opportunities and also chances to learn and broaden your knowledge. Over the last few years, Caribbean Elective has been protecting the coral reefs and seagrass meadows around the north of Saint Lucia. Particularly around Pigeon Island National Landmark, a stunningly beautiful UNESCO world heritage site. You will have the opportunity to continue this work by helping us in areas such as mapping, mangroves, surveying and re-planting. Ensuring that this beautiful and significant marine environment is healthy and here to stay.
This year our conservation work will also expand more inland to cover terrestrial conservation. You'll have the opportunity to work with us in partnership with the Saint Lucia National Trust, learning from rangers who know Saint Lucia and her rainforests inside out. 
Finally, an ever-popular area of this project for students is our work helping to protect Marine Turtles. We are delighted to continue this again this year. You will have the opportunity to help protect known Marine Turtle nesting sites, and discover new ones. And who knows maybe even meet one for yourself!
This project has had such an amazing impact on the people of Saint Lucia and its environment. It is open to students of all subjects and abilities, and is perfect for those who perhaps just want to do something different and do some good! It has also often been used by students in the past for dissertations, please do get in touch to discuss this.
Availability 
he available booking windows for this programme are:
12th June to 10th July
31st July to 18th September
Students can book at any time within this period for trips starting from 2 weeks in length.
As you might expect our placements are in high demand. We guess it must be something about the beach!? To avoid disappointment we strongly advise you to apply as soon as you possibly can. One of our team will get back to you right away with the latest availability and to talk you through your options.
Waiting Lists
For our most popular programmes such as Law or Healthcare Electives we often use waiting lists to manage demand.
Every September we release our programme for the new academic year. Spaces become bookable from that point, however, waiting lists for spaces will open several months prior to this.
COVID GUARANTEE
Doesn't getting away and doing something totally new and challenging sound so good right now? It certainly does! But we know peace of mind when you book is important to you, so we created our COVID refund policy so you can plan your trip safe in the knowledge that if things don't quite go to plan your money is safe.
Key points:
If you cannot travel because of COVID-19 your money will be safe. You can either re-book to new dates (depending on availability) or receive a full refund.
Our COVID-19 Guarantee also covers your deposit.
You can read the full policy FAQ's here:
https://caribbeanelective.com/covid-19refundpolicywhatyouneedtoknow/
Why Us?
We know, from first-hand experience why opportunities such as the ones we offer can be such life-changing experiences.
It's vitally important that they are arranged professionally by people who truly know and are connected to the Caribbean region and also understand what it is that you are looking to get from the experience.
All of our programmes are designed with our core belief in mind that the benefit of the work done should be equally felt by the communities in the Caribbean that we support and you, our students. That approach brings real authenticity to what we do and ensures that each of our programmes delivers not just to support a developing community but to actually stimulate genuine social and economic change. That's our "Impact Promise"
Read more about our "Impact Promise" and about us here.

SAFETY AND SECURITY
The Caribbean is an amazing place, but it should be treated with respect and trips such as work placements must be organised properly with the benefit of local knowledge and experience. Caribbean Elective was founded when we regularly started seeing students who tried to organise their own placements getting into trouble after unknowingly booking accommodation in the wrong places, and turning up for work placements that did not exist. It is easy to naively fall into the trap of thinking a work placement can be arranged online in much the same manner as a typical Caribbean holiday can be.
We exist for a reason and our programme significantly reduces this risk and also provides you with an experienced and knowledgeable Caribbean Elective Rep to make sure everything runs smoothly when you arrive.
PEACE OF MIND
     for parents
We appreciate that although students are of an age where they are independent, it is still natural for parents to worry about their children going overseas to work, especially if it for a long period of time. Using a professional placement provider like us means that placements are planned properly by experienced members of our team with detailed knowledge of the region. Parents can feel comfortable knowing that their children are enjoying themselves in the safest hands possible.
ACCOMODATION
We are really proud of the accommodation we provide for our students. It has been chosen by us to be a safe, clean, affordable, and comfortable home from home.
Unlike many other companies in our field, we absolutely do not offer host stays with locals or dormitory-style rooms. As standard, we ask our students to expect to stay in twin bedrooms. SO that may mean that you share with another student. Larger rooms are available in groups, and single occupancy room arrangements can be made upon request at an additional cost.
We use a wide range of properties in the Caribbean to accommodate our students. It simply wouldn't be possible to include photos of all of them. So here is an example property that we feel represents the standard of accommodation we strive for. We have been using this property for our students since 2019.
REVIEWS
"The opportunity of a lifetime. I loved every second of my experience with Caribbean Elective, it was truly a once in a lifetime experience that I will never forget. The leadership team were really interactive, informative and kept us safe at all times. The work experience helped elevate my skills and will be great for future career prospects. I highly recommend this programme if you want to have a good time, whilst getting valuable experience in your career choice"
Monique, Marketing & PR
University of Birmingham
"I just want to thank the team for their hard work in sourcing the placement for me and making me feel really at home once I was there. A true experience of a lifetime and I learnt so much. I can honestly say, that this placement greatly aided me in gaining a job before I had even graduated University."
Alice, Preserving Heritage
Nottingham Trent University
"My time working with the St Lucia National Trust through Caribbean Elective was a truly amazing experience, helped massively by the staff at Caribbean Elective… Caribbean Elective were amazing from start to finish, from advice to flights, to pickup from the airport, to travelling around the island, and some things that go beyond what we expected. I can't recomend Caribbean Elective enough!"
Matt, Marine Conservation
Swansea University


What happens if COVID impacts my trip?
We know peace of mind when you book is important to you, so we created our COVID refund policy so you can plan your trip safe in the knowledge that if things don't quite go to plan your money is safe.
Key points:
If you cannot travel because of COVID-19 your money will be safe. You can either re-book to new dates (depending on availability) or receive a full refund.
Our COVID-19 Guarantee also covers your deposit.
You can read the full policy FAQ's here:
https://caribbeanelective.com/covid-19refundpolicywhatyouneedtoknow/
Who can take part in a Caribbean Elective programme?
Each of our programmes has different application criteria. That is because each has been created with the needs of Caribbean communities put first. 
For example, Mental Health care in the Caribbean is currently a massive issue that we want to support, but the problem is real and genuine. We cannot hide that, and nor would we want to. As such the work our students will be doing is demanding and requires a level of knowledge and experience in the area. So we only invite applications for this programme for students who are in their second year of University studying a relevant degree to the area such as Psychology, Medicine, Nursing, or Social Care etc… We feel this is the right approach to keep the programmes accessible to as many students as possible whilst also respecting the issue that has inspired the project.
On each programme page, you can view any application requirements in the overview section.
Our Conservation programmes are the most accessible to all age ranges and abilities.
Why do we charge?
Quite simply it costs money to create, run and develop the programmes that Caribbean Elective runs.
So we have developed a cost structure that we believe is fair, accessible and delivers genuine value for money. And, over the years the feedback we have received from students reflects this well.
We provide our students with a package that provides them with everything they need to take part in one of our programmes including necessities such as accommodation and our staff to provide leadership of the programmes and day to day pastoral care.
We believe deeply inaccessibility to all, that is why our prices are amongst the very lowest when compared to our competitors despite the fact we operate in one of the most expensive tourist destinations in the world, provide some of the highest standards of accommodation available in the sector and deliver genuinely life-changing opportunities or our young people and Caribbean communities.
To date, the vast majority of our former students could be classified as being from a disadvantaged background. This is something we encourage and work with schools, colleges and universities to support.
How old do I have to be to take part?
We work accept students aged 18+ to apply for our programmes.
However, we do have years of experience taking younger students to the Caribbean but we only do this in organised groups. Please contact us on the about us page to find out how to arrange this.
How do I get place on a programme? Is demand high?
Over the years the word about our programmes has spread fast, creating quite a reputation for us amongst the student community.
Students love the level of experience we offer and the impact our programmes have on Caribbean communities. This, in turn, can create phenomenal demand for a place on one of our programmes. For example on the last release of places for our Legal Aid Summer programme our website crashed under demand and all places were booked within 6 hours.
To hear about placement release dates and to be first in line we advise you follow us on our social media pages, particularly Facebook and Instagram.
Furthermore, if you see a programme being advertised on the website then do apply! Let us know you are interested because places may not last long!
How do you select students?
We operate on a first come first served basis for the vast majority of our programmes
So if you see a programme being advertised then apply! It might not be there long.
When will the 2023/24 programme be released?
We are currently planning to release this in September 2022.
Who looks after us in the Caribbean?
We have an amazing on island team in the Caribbean. The team is made up of a combination of our UK team and also locally employed Caribbean nationals who bring genuine expertise, invaluable local knowledge and bags of passion and energy!
Our Reps are trained to firstly ensure your programme and stay in the Caribbean is delivered safely. But, of course, they are also there to make sure you. have an amazing time and that you make the most of the experience.
Is the Caribbean safe?
We would never risk putting our students into a country, or place where we felt there was a possibility that they may not be safe.
There are parts of the Caribbean which unfortunately are less suitable for student travel. Students like to get out into the community in their free time and enjoy Caribbean life, not all places are suitable for this. And of course, this is an element of risk with any travel anywhere in the world. But the Islands that we use to host students are amongst the safest destinations anywhere in the world.
When students arrive in the Caribbean they firstly receive an induction from our team. This includes a safety briefing which we have developed with years of experience. It advises students of places where to go and where not to go, and how to conduct themselves.
We will always support students in planning things to do in their free time, that is what our Reps in the Caribbean are there for! To help students have fun responsibly.
We recommend that students check the Foreign Office website to get the latest information on travel safety recommendations before booking.
Is food provided?
We do not offer food or catering options as part of our packages as standard.
Instead, we offer accommodation which has all the facilities you will need to be able to self-cater for yourself. This has a number of benefits. Firstly, it is cheaper than any food plan we could offer, secondly, it is more accessible to different diets, and lastly and most importantly it gets you more immersed in the Caribbean way of life and gives you the feeling of really living like a local which we think is so important!
Do we need travel insurance?
Yes. You must take our appropriate travel insurance and you must also send us proof of this before you travel.
I just want to try something new, which programme is best?
We get this question a lot! If you just want to try something completely different or have an experience that introduces you to the Caribbean and its culture then we would recommend "Discover Authentic Caribbean Art" or any of our conservation programmes. They both have no application requirements and are open to all. They also deliver an experience for you that is based more on developing life skills and experiences other than specific subject areas such as Law or Psychology.
I would like to arrange a large group trip, how do I do this?
That is great to hear, and this is something we regularly do. Every year we work with schools, colleges and universities to create bespoke trips. We can also support organisations in applying for funding such as the UK Governments Turing Scheme which our programmes qualify for. This can help make strips more affordable and accessible to students from disadvantaged backgrounds.
Email Harry on harry@caribbeanelective.com to start the conversation!
What is the work/free time balance like?
We know that this is so important, the wor you'll do on your project/placement is obviously so important but we also appreciate it is often hard work. 
You are also travelling to the Caribbean which is an amazing place where you need to take every opportunity to explore its beauty, beaches and culture.
All of our projects are designed to be 5 days a week work, with the weekends off as free time. Most working days finish around 3/4 PM so there is plenty of time to find something to do in the evenings. Our reps are also on hand to help you arrange activities and give you advice on all the best spots!
What standard is the accommodation?
We use a number of different types of accommodation like houses, hotels and apartments. It all depends on how long you are in the Caribbean and the requirements of your stay.
We look to keep the standard around what could be described as a comfortable 3* property. All our accommodation is self-catered. 
We have years of experience hosting students in the Caribbean so you will be placed in accommodation which we feel is perfect for the purpose of your trip and will give you a place you can call your home from home.
We absolutely do not offer stays with local hosts or dormitory-style accommodation which is sadly a common occurrence in the student travel sector. We do not believe it is right and we advise you to always keep an eye out for this when considering which company to do your experience with.
Do I need to share a room?
As standard we ask our students to expect to stay in a twin room, this may mean sharing with another student. This is the best way for us to keep package costs accessible to all.
Guaranteeing yourself a single room is possible at an additional cost. Groups can also ask for bigger rooms to share so you can all stay together.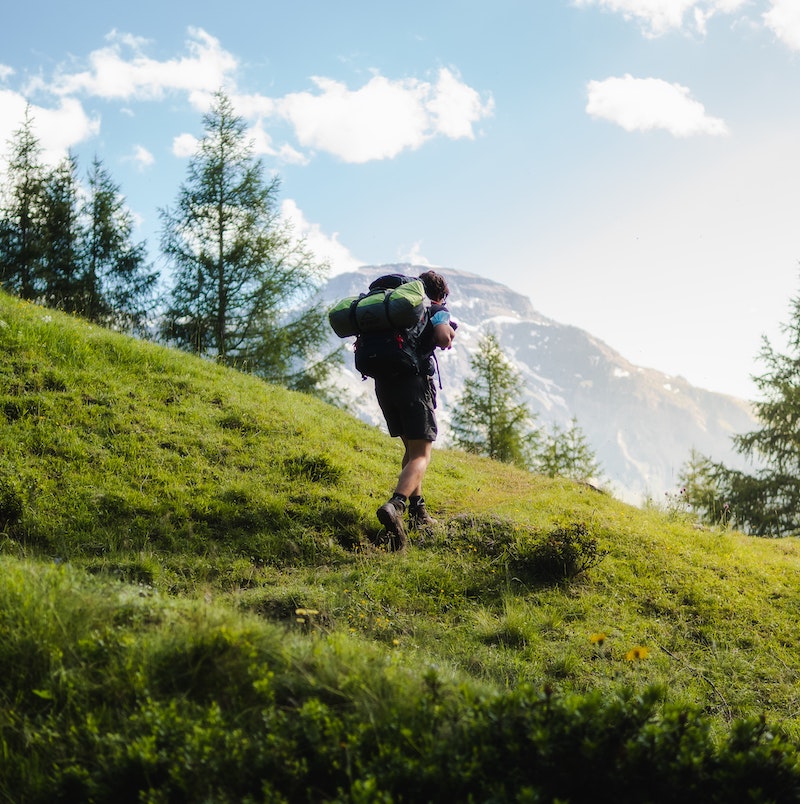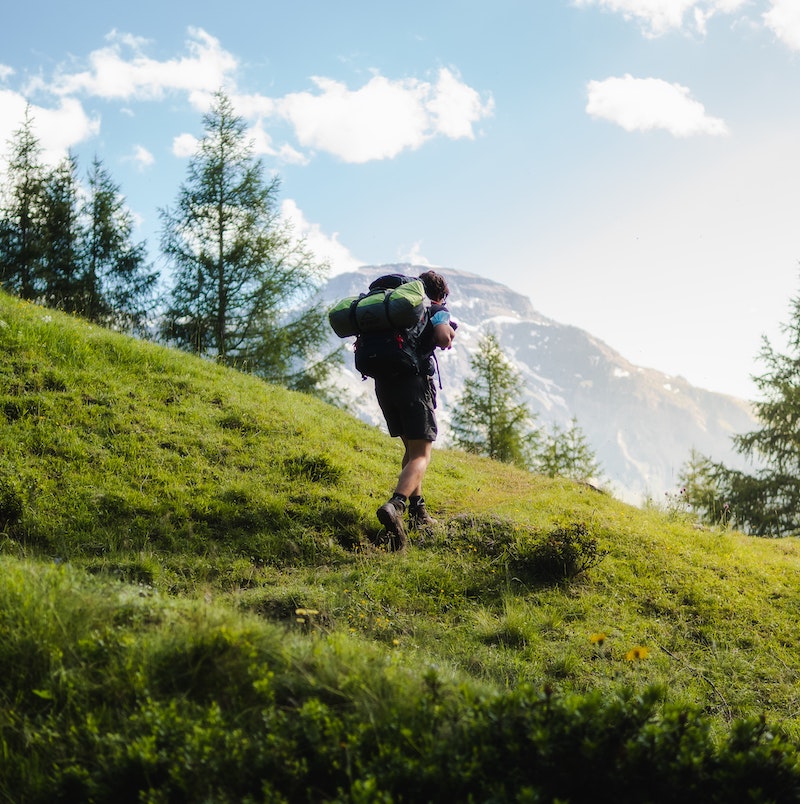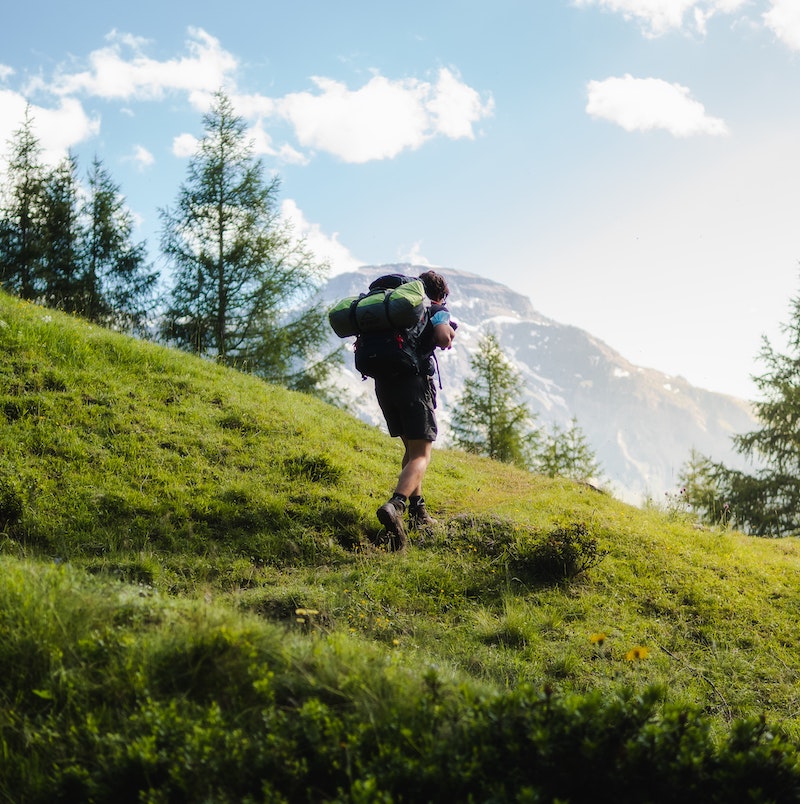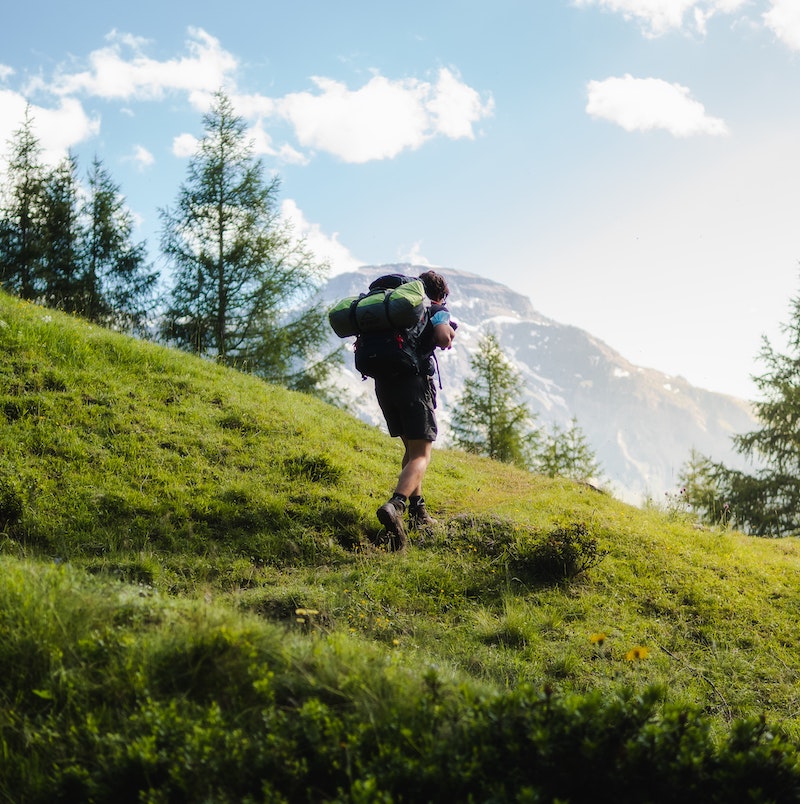 "An excellent prospect for any student looking for work experience abroad. My time with the Saint Lucia National Trust was made incredible by Caribbean Elective who were well organised and available whenever I needed them. A very professional company and I would highly recommend them."
Nathan, former student, Swansea University
The following is included in the package you get from us:
Self-catered accommodation
A place on our of our programmes
Transport to and from your project/placement daily
Support from our fantastic Caribbean
Elective Rep team in the Caribbean
Airport pick up/drop off in the Caribbean
Pre-departure support and preparation
We realise that everyone is different, and so being flexible is important. Especially when it comes to payments.
When arranging your trip your Caribbean Elective contact will be very happy to arrange a tailored payment plan for you.
To confirm your place on the programme you will need to put down a £200 deposit. However, the rest of the amount is not due until a month before you travel. You are welcome to choose to pay via monthly installments or whenever you feel comfortable within the dates stated on your confirmation documents.
| | | | |
| --- | --- | --- | --- |
| Weeks | Single | Group (2/3 persons) | Group (4+ persons) |
| 2 | £1499pp | £1499pp | £1399pp |
| 4 | £1699pp | £1649pp | £1599pp |
2 Weeks
Single: £1499pp
2/3 persons: £1499pp
4+ persons: £1399pp
4 Weeks
Single: £1699pp
2/3 persons: £1649pp
4+ persons: £1599pp
6 Weeks
Single: £1999pp
2/3 persons: £1949pp
4+ persons: £1899pp