We all know how quickly that student loan dries up. So, if you're interested in work experience or volunteering abroad, but not sure if you can afford it – we can help. Read on for our top tips for funding your trip.
Caribbean Elective organises medical electives, work experience and volunteer programmes in the Caribbean. We keep our costs as low as possible, but the money you pay goes towards your accommodation, airport transfers, activities and our UK and on-island support teams that make sure your trip goes smoothly. On top of the programme fee, you'll also have to pay for flights and travel insurance.
You might be thinking a trip to the Caribbean is financially out of your reach – but there's exciting new government funding, university bursaries, independent grants and scholarships, and much more out there. You can do it. And we can help.
Turing Scheme
The UK government's new Turing Scheme provides funding for students and young people to study, work and volunteer abroad. You could be eligible for up to ₤2,000 depending on which funding category you fit into!
But, yes there's a but! – you can't apply for it directly – universities apply for funding for particular programmes, and then you apply for that programme through your university. The next round of funding starts in January 2022, so now is the time to ask your uni's study abroad office if they are applying for Turing Scheme funding. And tell them you're interested in a Caribbean Elective programme! You can put us in touch with them to show what we can do.
Speaking about the new Turing Scheme, education secretary Gavin Williamson said:

The "once-in-a-lifetime" opportunity to work and learn abroad had been "disproportionately enjoyed by those from the most privileged backgrounds" until now.
University Bursaries
This will vary from university to university, but the vast majority of institutions have bursaries available for students to travel abroad for work experience and volunteering programmes. If you don't ask, you don't get – so contact your study abroad, careers or international office to see what's available. Here are some examples: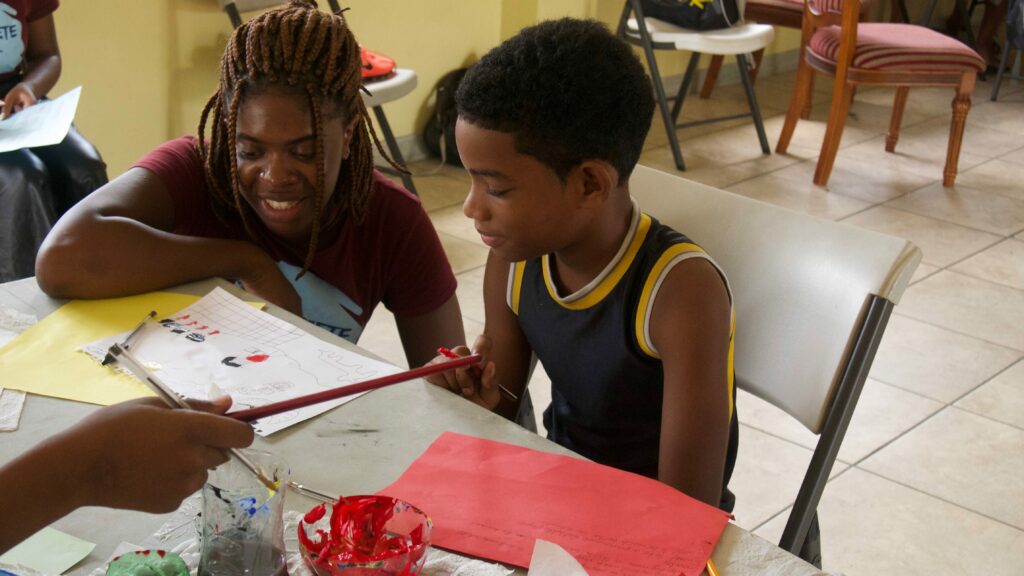 Independent grants and scholarships
Beyond universities and colleges, there are hundreds of organisations out there that offer funding for young people to undertake expeditions, work experience and volunteer programmes. A good place to start is the Directory of Grant Making Trusts, and here are some examples:
Jack Petchey Foundation – individual grants of up to £400 for young people across London and Essex for volunteering programmes in the UK or overseas.
The Medical Schools Council – list of different organisations offering elective bursaries for medical electives in the UK and overseas.
Do some fundraising
You might be surprised how willing your friends, family and community organisations are to contribute to your trip. You can set up a GoFundMe or GoGetFunding page where people can make donations. You can encourage them by taking on a challenge like running a half marathon.
Instead of donations, give them something for their cash – try a bake sale, or garage sale. You'd be surprised how much money you can make from a series of small fundraising efforts.
And keep everyone up to date with your plans for your trip – the preparation and fundraising, during your trip and after your return with social media posts or start a blog. Don't forget to tag us! @caribbeanelective 
Get on Google and do some local research
It sounds silly to say so, but there really is no substitute for a bit of elbow grease and getting stuck into some research! Independent grants and charities often pop up and offer to support young people such as yourselves to get life-changing experiences.
We have seen many local charities offering young people financial assistance. These are often powered by local philanthropists and businesses. So think if there are any foundations near you, perhaps a large local business with its own charitable arm. Could you put an application into them? These funding streams are difficult for us to point you towards because they are so numbered and varied. You need to find out for yourself. Contacting your local authority or councillor with an open question is a great start.
Contact Caribbean Elective
If you're not sure where to start, let's have a chat. We have years of experience organising medical electives, work experience and volunteer programmes to the Caribbean.
We can give you advice on everything from the best deals on flights, how to save money by booking as a group, sources of funding and much more.
Contact us today, and we'll see you in the Caribbean tomorrow!